15 November 2019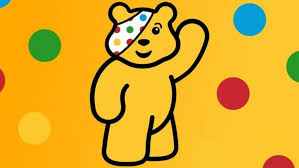 To raise money for this very popular charity we have made the decision to join with the rest of the nation in the Children in Need's healthy exercise program which encompasses the Big Morning Move with Joe Wicks. During the week the children will be able to take part in a variety of other Children In Need activities which will end on Friday with children being able to wear a sports kit of their choice for a donation of a £1.00! All proceeds will go to Children in Need.
Children in Need is a very good charity that helps change the lives of disadvantaged children throughout the UK.
We thank you for your continued support!