5 March 2020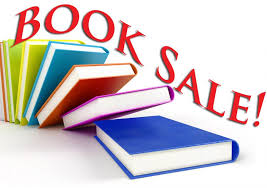 The PTA will be holding a book sale on 5th March 2020 (World Book Day). All proceeds will go towards purchasing new books to be used in school.
The Book Sale will be run from 2:30 until 3:30pm for children to purchase any books which capture their interest. For your information all books with be at a cost of 50p - if you would like your child to purchase a book from the Book Sale please make arrangements for them to bring money into school in a marked envelope so we know who the money belongs to!
The Book Sale will continue after school for parents / carers to browse from 3:30 until 4:30pm.
The Book Sale will be held on the Key Stage 1 playground if the weather is kind to us or alternatively in the school hall if it happens to be raining.