27 March 2020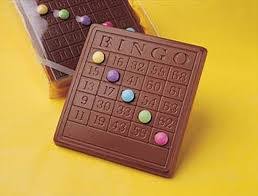 Come and join us for our ever popular 'Chocolate Bingo'!
A fund night for all the family, where you can try to win as much chocolate as possible.
Amazing chocolate bouquet prizes for full house as well as line prizes.
Mr Lovern, bingo caller extraordinaire will get the party started so come down and join us!!
All monies raised go towards the HUGE spending plans we have for 2020 so....
READY, STEADY BINGO!!!