9 December 2022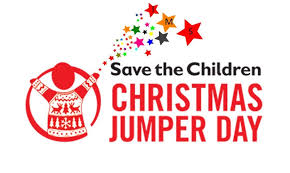 Get into the festive spirit and wear your Christmas jumper for the day!
Children are invited to wear their Christmas jumpers for the day for a donation of a £1.00. All money received will be donated to 'Save the Children'.
Please note that this is not a non-uniform day so children will need to wear their normal school uniform along with their jumper.