20 May 2022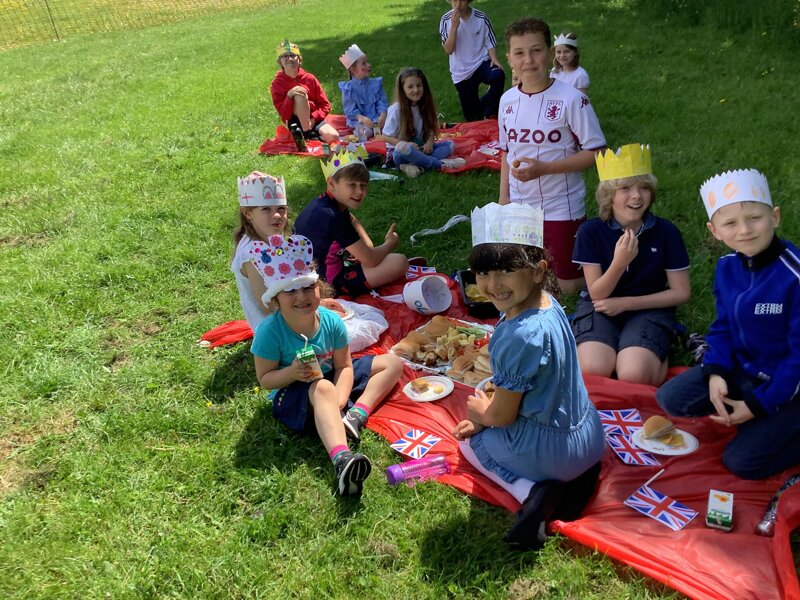 We have had assessments this week and are all really proud of the way we have approached each paper with a positive attitude, we have tried our best and have been careful to check our work for errors. Mrs Gully is really proud of us all.
In PE this week we tried hard with our bowling, it took some of us longer than others but we are really starting to get better and are able to describe the difference between bowling and throwing.
This week has seen us celebrate Queen Elizabeth II's Platinum Jubilee. In preparation for our celebrations we have enjoyed making cards for our Queen, decorating plates for our Jubilee Picnic, drawing caricatures of ourselves for the school time capsule, learned the Rock around the Clock dance and the national anthem as well as Land of Hope and Glory.
Our whole school celebration day on Thursday included a picnic, traditional games, dancing and singing. After the celebrations we sang our National Anthem, buried the time capsule and the trustees presented us each with a commemorative mug. We all really enjoyed our celebration day, even though it was a little warm.

Posted by Liz Gully
Category: Class 4