23 March 2023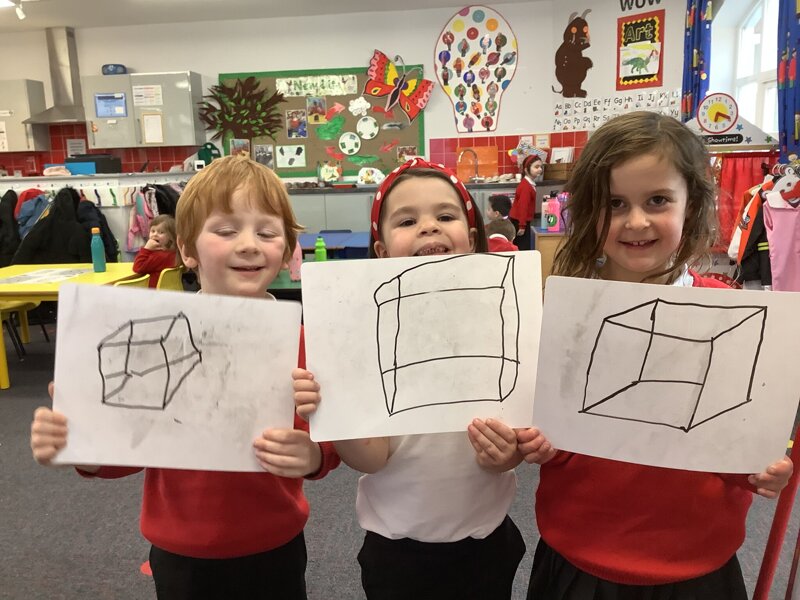 Class 1 week 5 spring 2
I hope you enjoy looking at our gallery.
We have had a very creative week studying 3D shapes and then exploring making them with play dough as well as painting them. The children used 3D shapes to make towers and used the new balancing stones to make unusual towers. Today we had a go at drawing a 3D cube! In literacy we read Rapunzel and wrote sentences to describe the different events in the story. They enjoyed making Rapunzel towers.
As part of our spring term topics, the children learnt about the life cycle of the frog.
Thank you for snack money.
Please can I remind you to put spare clothes in your child's bag.
Please can you check that your child is pronouncing 'th' words correctly and not with a 'f' sound.
thank you, thought, three, threw, throw etc
Have a lovely weekend!
Posted by S Parkes
Category: Class 1