18 March 2020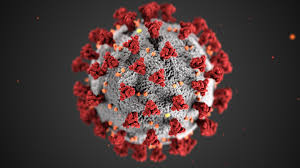 Life changes on a daily basis at present, and as an organisation we have to adapt and manage change.
Following the Government's recent announcement with regards to self-isolation and the impact of Coronavirus on vulnerable groups, as of today we have upgraded our response.
In order to try and delay the spread of the virus, I have implemented the following at all Trust schools:
Inter school activities within the Trust and beyond will be suspended. Therefore, all joint activities such as the Performing Arts Group, staff meetings, staff training etc. will cease.
MAT staff will be directed to work at one establishment and will not work across schools. I will be based at Richard Crosse for the time-being.
Support from all external agencies such as Entrust Music Services, peripatetic music lessons and Progressive Sports will cease at the moment.
Swimming and inter-school sports are cancelled.
Extra-curricular clubs provided by external companies are cancelled.
Local Governing Committee, Local Advisory Group and Director meetings are suspended in the short term.
The forthcoming SIAM's inspection at St Mary's had been postponed.
At St. Mary's, the children will be taught in one of three classes rather than four, due to staff absence.