15 October 2021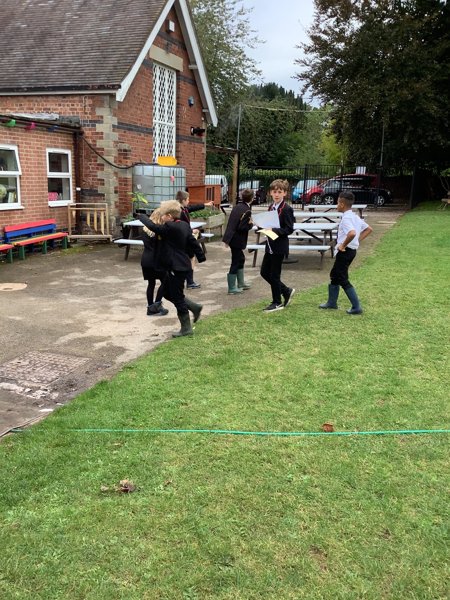 We have had a fantastic penultimate week in Class 5!
In maths, we have been working with long division; it is a very tricky process but we are becoming more confident. It would really help us to improve if our parents could try some questions with us at home. In English, we have begun reading the classic poem - The Highwayman. This poem narrates the story of a highwayman and his perilous life. During our science lesson this week, we have been studying fossils to discuss which animals alive today have potentially evolved for these prehistoric creatures.
This week, we went on a special trip to Saint Mary's in Colton. Whilst we were there, we took part in an orienteering trail (designed by the pupils at SM) around the village. We were all extremely respectful and showed great maturity throughout the day. Mr Davies would like to thank our parents for transporting us to and from Saint Mary's.
Our school football team were fantastic this week and won against Richard Wakefield 6-0. For the first time this year, we also took part in a tag rugby tournament at Burton Rugby Club. We all did so well, winning, drawing and losing 1 game each.
Posted by jdavies
Category: Class 5