6 May 2022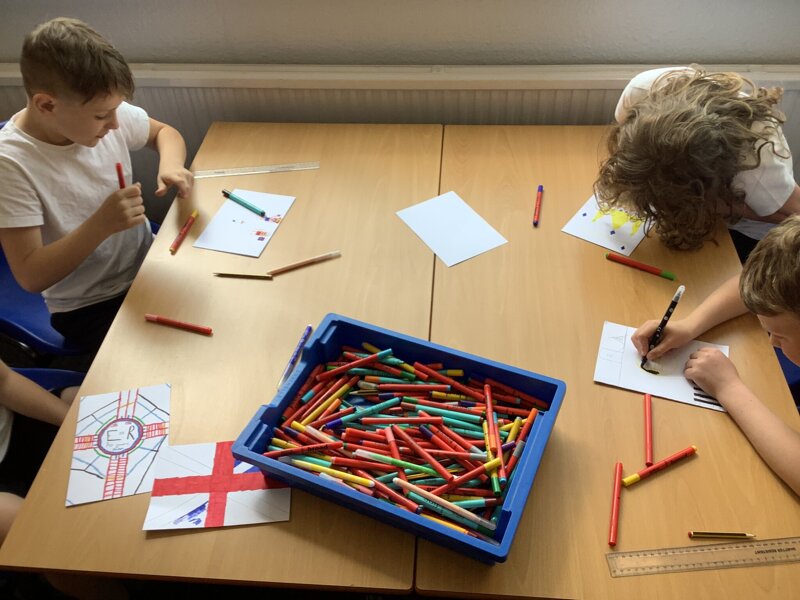 Highlight of our week was when we met our French penpals online. We had a Google meet between our class and theirs. We were very excited and are hoping we can do this again. We really enjoyed being able to put faces to names, introduce ourselves and tell our pen pals and their friends some of our favourite things. We spoke to them in French and they spoke to us in English.
Cricket skills were improved in PE and some of us are now throwing accurately from quite a distance.
Our English text, Thief, and the work associated with it is really capturing our attention. We are reading the book a chapter at a time and we really keen to read on and find out what happens to the characters. The cliffhanger endings are really working well.
We have started our preparations for the Queen's jubilee and started creating cards to send to the queen. We are looking forward to more Jubliee themed activities over the next couple of weeks.
Posted by Liz Gully
Category: Class 4