22 September 2022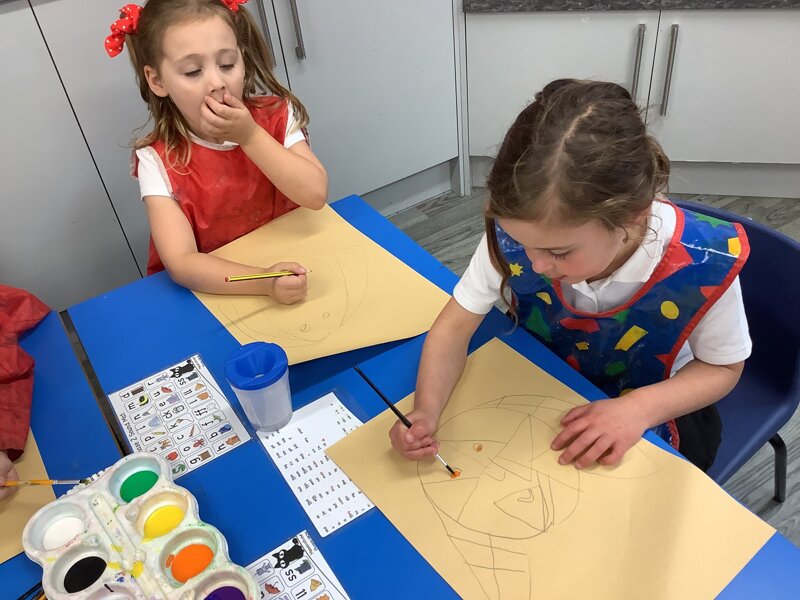 Last week we continued to learn about ourselves and made a family tree. We looked around the school and found out about our school family.
In maths we continued to do lots of active maths to help us learn about numbers 1-5 and to count beyond.
In monster phonics we learnt the sounds s a t p i n
This week we have gone on to learn sounds m d and g. Next week we are going to spend the week doing lots of fun activities to help us embed these sounds.
In number we have been learning to match dice dots with the written number and tally marks, learning how numbers can be represented in different ways.
It has been 'good manners' week and we have been learning how having good manners show that we care!
We have looked at pictures by Pablo Picasso and have had a go at creating pictures using cubism. I was very impressed!
In music we sang a new song called 'Good to be me!'
It has been lovely to have nursery children join us and the reception children have been helping them to settle in.
The reception team hope you have a lovely weekend. Don't forget…. 5 reads makes 1 dojo!
Posted by S Parkes
Category: Class 1