29 September 2022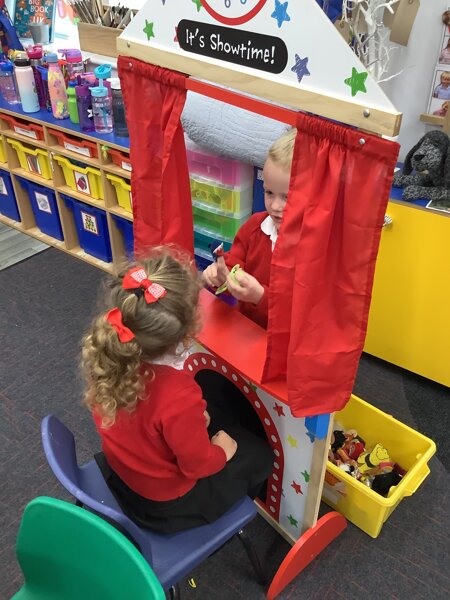 This week we have had a week of learning about parts of the body and what keeps us healthy! We have drawn around one of our friends and then labelled the drawing. The children have learnt songs Dem Bones and Head shoulders knees and toes.
On Monday the children used their sense of smell to smell hidden objects and then used their taste to try sweet, sour, savour, spicy and salty food. The children loved the chocolate and the balti sauce!
On Wednesday, the children learnt about harvest and drew different fruits and vegetables.
In music, the children had to listen very carefully to guess who had pinched the mouse's cheese. We grouped different instruments according to what they are made out of or how they are played. This linked nicely with our maths topic of grouping objects together…..by colour, size, shape etc. The children also made pairs of things.
It has been another really busy and fun week.
Next week we are going to bake chocolate hedgehogs, make leaf hedgehogs and do conker art. Please can the children bring in conkers and dry clean leaves?
Thank-you to those parents who have donated snack money. This money not only makes sure that your child gets a healthy snack during the morning but also enables us to purchase ingredients for baking and other resources to help inspire their creativity.
For those of you who missed the Monster Phonics workshop or for those who would like to see Monster Phonics being taught, I would like to invite Reception parents only to come into Class 1 with your child on Tuesday 11th October.
Come and see our morning routine and watch Reception learn their phonics. You can then stay for a mini talk afterwards, whilst your children play outside with Mrs Nilsen. This session will be from 8.30am-9.30am.
Have a fantastic weekend
The EYFS team
---
Class 1 - Autumn 1 - Week 4
Posted by S Parkes
Category: Class 1