8 February 2023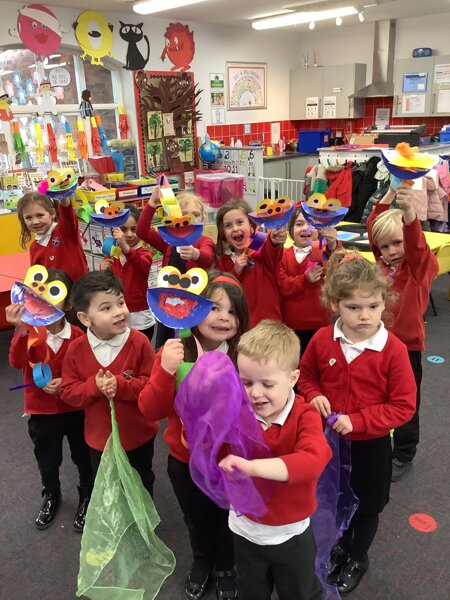 Last week we had a great time celebrating Chinese New Year. We made dragons and Chinese lanterns. The children learnt about how people celebrate New Year by cleaning their houses and decorating them with flowers, giving money to their children in red envelopes and wearing new clothes. The children also learnt how the Chinese people enjoy a feast, watch fireworks and hang lanterns outside their houses.
This week the children have told and acted out the story of 'Going on a bear hunt'. They have enjoyed making a story map and a bear.
In maths, the children have been working out who has more or less! They found this quite tricky so we will continue this next week.
In Monster Phonics the children have learnt the angry 'ai' sound and have used this to write words such again, nail, pail, train, wait etc. This weeks HFWs are it's, do and so.
Posted by S Parkes
Category: Class 1