15 June 2023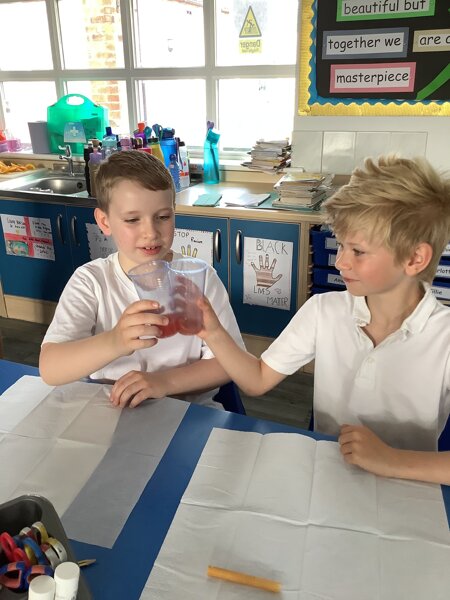 This week, in Class 3, we have enjoyed writing persuasive sentences about Sicily. To enhance our writing, we spent a lesson sampling Sicilian cuisine which included a three-course meal: a tomato and mozzarella salad accompanied with blood orange fizz, stone baked pepperoni pizza accompanied with Sicilian lemonade and finally sweet vanilla ice cream and a juicy orange slice. It was very yummy! In Maths, Year 4 have been exploring the different types of quadrilaterals whilst Year 3 have been consolidating their learning on time. In Geography, we used an atlas to locate the 4 capital cities within the United Kingdom as well as other large cities. We then discussed the meaning of human features and used the laptops to research famous landmarks in the UK.
I would also like to say a special well done to the Year 4s for completing their Multiplication Check Test. They have all worked so hard and I am incredibly proud of them.
Overall, another great week. Well done Class 3!
---
Sum Term 2 Wk 2
Posted by ahylton
Category: Class 3