17 November 2021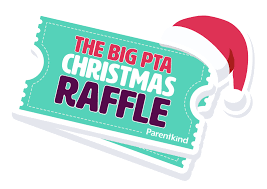 The PTA are taking part in the Big PTA Christmas Raffle 2021, a nationwide PTA spectacular, where you can purchase raffle tickets up to the 12th December 2021.

Purchase tickets and be in with the chance of winning up to £5,000 in each of the 12 draws. There will be 2 draws a day starting on 13th December with the last draw on 18th December 2021.
Click on the link below to purchase tickets:-
www.bigptaraffle.co.uk/support/richard-crosse-school-de13
Each £3 ticket will generate a number that will be entered into all 12 draws.
Last year through this raffle we raised a much needed £270 and thanks to your generosity, tickets sold out so don't delay! We are excited to be a part of it and look forward to seeing if you are one of the 12 lucky winners!