12 March 2021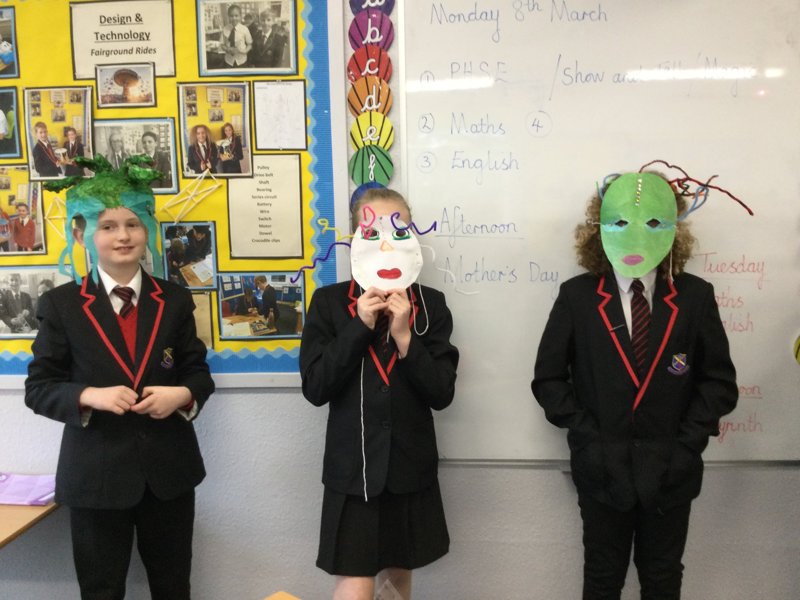 It's good to be back ! After 2 months of virtual learning we returned to school full of positivity on Monday. With lots of hard work ahead of we got started straight away. We prepared for our virtual Mother's Day service, where we shared the reasons why are Mums are magic!
In English we wrote our own Greek myth based on the story of The 12 Labours of Heracles. Planning and self editing was all part of the process.
We have started a new topic in Maths - decimals and percentages - and this follows on from our work during lockdown on fractions. Our assessment results were amazing!
As you can see from our photo gallery we were kept really busy during lockdown we hope you like our examples of Greek masks, Greek buildings and our Eco Villages. We were really lucky to have a virtual meeting with Professor Richard Betts MBE, who is a climate control Scientist at the Met Office. He answered our questions and we had the opportunity to share our eco work with him He was very impressed and we thank him for giving up his time to speak to us.
We would like to say a huge thank you to all the grown ups who supported us with our work during lockdown.
Have a lovely weekend
Mr Challinor
Posted by S Challinor
Category: Class 4