17 September 2021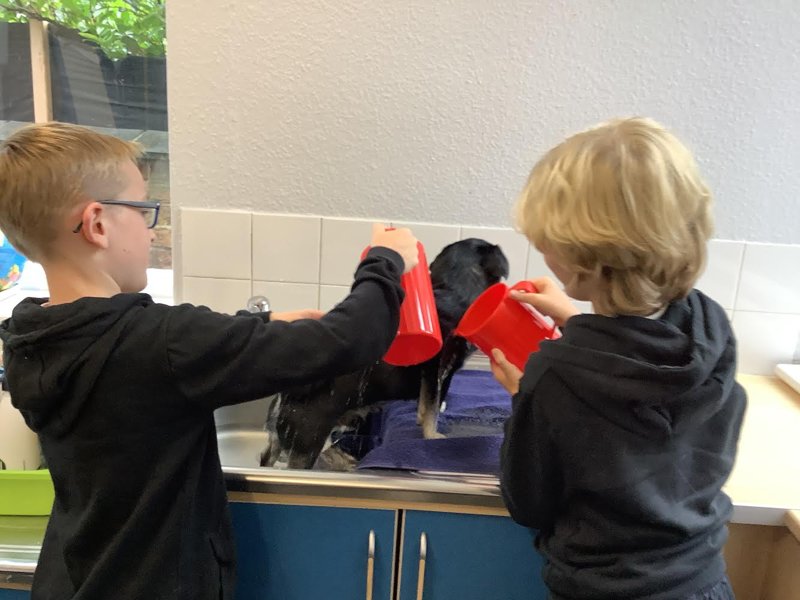 This week we have explored numbers to One Million in maths and continued to look at the stories from 'How the whale became' in English and Guided reading.
We became personal trainers to our friends in PE and have devised training plans to help each other improve our stamina, strength or speed. We will be training our friends over the next few weeks before repeating a fitness test to see the improvement.
In geography we explored local OS maps some more and talked about why we have symbols on maps in place of words.
Science this week was a practical lesson and we imitated Darwin's finches from the Galápagos Islands to explore the evolution of beak shape. We discussed how beak shape evolved to suit the food that was available to the finches and determined that a long thin beak was most suitable.
We also undertook some litter picking around the war memorial and outside of the school this week.
Highlight of the week for some of us was helping Mrs Gethin to bath Ralph. Both we and Ralph were very well behaved and a good time was had by all.
Those of us that weren't involved this time will have opportunities moving forwards to spend time with Ralph.
Posted by Liz Gully
Category: Class 4