3 December 2021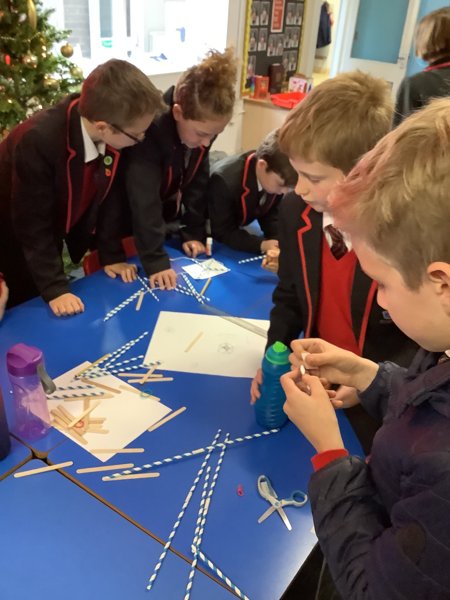 The weeks are flying by in Class 5 and this was has been brilliant.
This week has been assessment week and we have all been working exceptionally hard to do the best we can. Mr Davies is very proud of what we have managed to achieve.
In maths, we are coming to the end of our fractions topic; we are now able to use all four operations with fractions and integers and use this knowledge to problem solve. During our English lessons, we have continued to learn about Anne Frank and her life.
A highlight of this week was Earth and Space day. We participated in many fun activities including learning about the space race; creating our own astronaut food; producing space art; creating straw rockets; eggnaut (protecting an egg while it falls to earth); and the Wonderdome (inflatable observatory).
Posted by jdavies
Category: Class 5