24 November 2022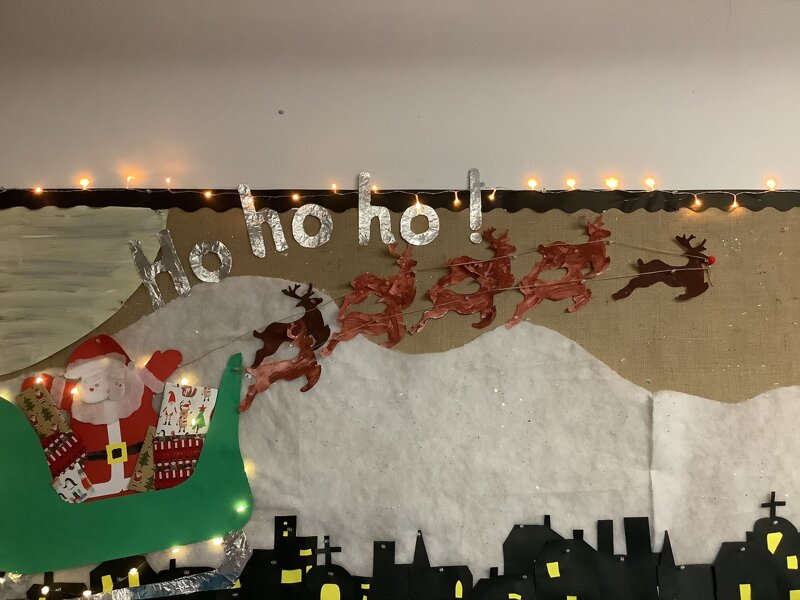 Last Friday Dr Makin visited our class to talk to the children about their teeth. They really enjoyed learning about foods that are good and bad for our teeth and the importance of brushing our teeth twice a day! The children have been given a sheet to colour in to record their cleaning. If they bring back their sheet completed, they can have a sticker and a dojo.
The children have really enjoyed continuing learning about space. The reception children have designed a space ship and wrote a sentence describing it.
Reception have learnt the sounds qu, y and z zz.
In RE, the children re-visited the nativity story and talked about how Christians see Jesus as God on Earth.
They created the nativity scene. We related this to their nativity production.
We hope you like our Christmas display! The children painted the reindeers and coloured community Christmas cards.
We hope the sun shines this weekend!
Please can you send in the Nativity costumes, as we're going to practise with them on next week.
The reception team
Posted by S Parkes
Category: Class 1