19 January 2023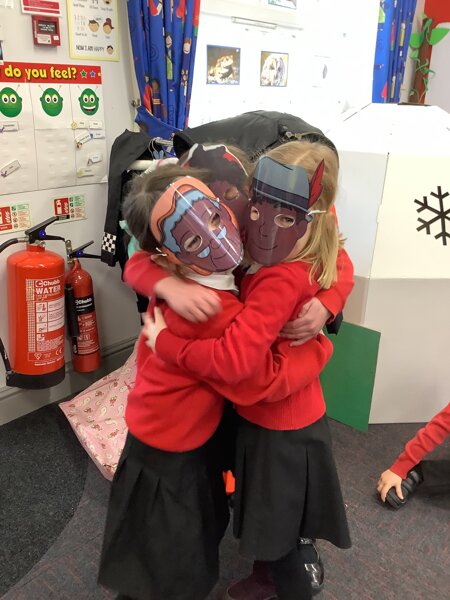 Last week Class 1 studied the Antarctic, learning about the wild life and particularly about penguins. They drew and made model penguins and used masks for role play. The children have really enjoyed playing in our life size igloo. This week we read Little Red Riding Hood. Today we acted out the story and learnt how to paint trees using brushes and sponges.

In maths we have concentrated on order…..1st, 2nd, 3rd etc. The children need to practise this regularly, focusing on the vocabulary behind and in front of.
The children have been listening to winter themed music by Debussy and Vivaldi. They have composed their own music using graphic notation. They have sung songs, clapping the pulse and have copied rhythms.
In PSED, the children have learnt that it is ok to make mistakes and that is how we learn. We talked about having a go and resilience. I am very proud of how they took this on board with their writing.
Congratulations to our 5 star reader winners who won a book this week!
Thank you for sending in the old keys, buttons and beans! We have already used them in our maths lessons to subitise.
The Class 1 team wish you a very happy weekend
Posted by S Parkes
Category: Class 1